Reisig Safe Guard 728
Semen Straw $25
AI Certificate $30

Description
Reisig Safe Guard 728 is the combination calving ease bull that is stacked with some of the greatest cows that I personally had the opportunity to manage back in my Limestone days. His sire was sired by SAV Resource and dammed by BC Lookout's full sister, 4151, one of the best bull producers that we had at Limestone. She produced several Lot 1 bulls and Champion pen of 3 sons at the National Western Stock Show. 4151 was the REAL deal kind of donor cow.
On the dam side, his granddam donor, 9000, has paved her way to greatness by simply producing great ones. No matter the sire, she stamps them every time!
Safe Guard will sire the look you are after with calving ease built in!
Owned by Buford Ranches LLC, ZWT Ranch, and Reisig Cattle.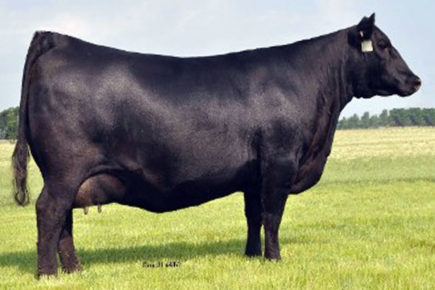 Registration #: *18949512 • Birth Date: 01/26/2017
Rito 707 of Ideal 3407 7075
S A V Resource 1441
S A V Blackcap May 4136
Buford Osage A932
O C C Legend 616L
B C Mignonne's Lola 4151
Gibbet Hill Mignonne E37
Rito 6EM3 of 4L1 Emblazon
Exar Emblazon 8268
EXAR Forever Lady 6432
Reisig Elba 3000
S A V Bismarck 5682
Buford Elba 9000
S A V Elba 4436
Fall 2021 EPDs
Production
Maternal
CED
Acc
%
Prog
BW
Acc
%
Prog
WW
Acc
%
Prog
YW
Acc
%
Prog
RADG
Acc
%
Prog
DMI
Acc
%
Prog
YH
Acc
%
Prog
SC
Acc
%
Prog
HP
Acc
%
Daus
CEM
Acc
%
Daus
Milk
Acc
%
MkH
MkD
MW
Acc
%
Prog
MH
Acc
%
Prog
$EN
%
+12
.39
15%
9
+.4
.60
30%
10
+68
.52
25%
11
+120
.43
25%
2
+.28
.32
20%
+.79
.32
45%
+0
.48
90%
2
+1.47
.49
15%
2
+9.6
.21
70%
+9
.29
45%
+18
.32
90%
+77
.38
25%
+.1
.41
70%
-22
70%
Management
Doc
Acc
%
Prog
Claw
Acc
%
Prog
Angle
Acc
%
Prog
PAP
Acc
%
Prog
+14
.33
65%
+.52
.24
60%
+.44
.24
25%
+1.40
.26
60%
Carcass
$Values
CW
Acc
%
Marb
Acc
%
RE
Acc
%
Fat
Acc
%
Carc Grp
Prog
Usnd Grp
Prog
$M
%
$W
%
$F
%
$G
%
$B
%
$C
%
+53
.41
25%
+.14
.37
90%
+.84
.36
15%
+.019
.33
60%
1
2
+50
70%
+63
40%
+109
15%
+30
80%
+139
40%
+230
50%

Phenotypic traits: CE, BW, WW, YW, SC

972822 04162018;1171572 04162018;1209116 BO 11212017
Additional information
| | |
| --- | --- |
| Options | Semen Straw, AI Certificate |