Jack Sandford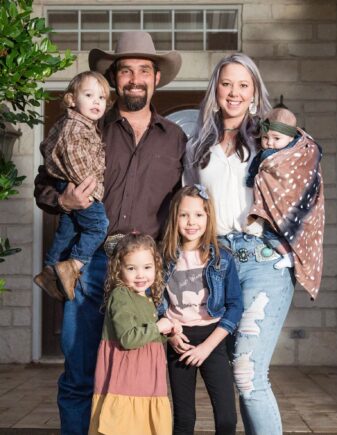 Jesus Christ is the most important part of my life. He called me into ministry as a pastor and has called me to be a rancher. He has blessed my family beyond measure by choosing us to be stewards over land and livestock. My Dad and Mom, Blake and Carole saw a vision to carve out a ranch under the call of the Lord and followed His lead. Today that vision is a reality.
We have a large family, I have 2 sisters, a brother and all of us are married. My parents have 10 grandkids between the lot of us and we are all proud to call Sandford Ranches our home. The ranching way of life has kept our families close, has provided us all with a place to live and opened up jobs for anyone in our family that has a drive to work the land or care for cattle. Sally and I have two girls, another kid on the way and we are thrilled to be able to raise them up in the ranching way of life.
I am passionate about raising and promoting cattle that function the way God designed them to, in order to get the most out of the land without abusing it and to efficiently utilize the resources that He has put us in charge of. God has instilled that passion within me and it's the reason Blake, Carole, Sally and I have joined our long-time friends Mike and his wife Heather on this Pure Beef Genetics venture to promote cattle built for their purpose…
Please don't hesitate to give me a call if I can help you in any way!