Shelby Leonard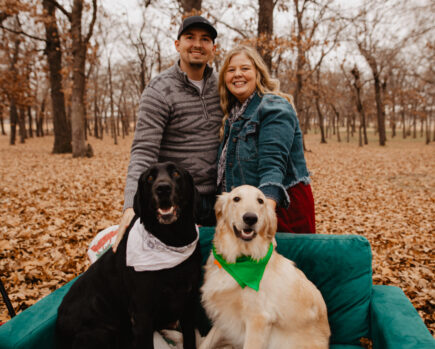 Shelby Leonard's passion for the cattle industry started at a very young age. Shelby grew up outside of Paris, Texas following her Poppa around feeding cows on their hereford operation every chance she got. Her passion for cattle grew with her age, when she reached high school, she purchased her very own steer and heifer. Through her high school years, she fed out steers for her county fair each year and continued growing her herd by breeding and purchasing females.
Shelby chose to continue her education at Oklahoma State University majoring in Animal Science production and completing a minor in agricultural economics. Through her time in college she was able to complete numerous internships to further her knowledge. These internships included work with Daisy Dairy, JBS Five Rivers XIT, Graff Ranch and the OSU vet school. In these positions, she was able to dial in on her interest in cattle reproduction. She was able to begin artificial insemination, fetal sexing, semen handling and heat synchronization. Upon graduation from OSU in 2016, she accepted a job with Reproduction Enterprises where she ran the shipping department, managed online sales and assisted with inventory management.
While in attendance at Oklahoma State, she found a farmer that would complete her big plans. Kody Leonard also completed his bachelor's degree at Oklahoma State in Plant and Soil Sciences with a minor in agriculture economics and then went on to complete a master's in Plant and Soil Sciences. He is now working as an agronomist for Farmer's Coop. The two will be getting married on August 5th, 2020. They have bought a home in Stillwater and are growing their cow/calf herd with top hands Sterling and Scout. They also continue to farm wheat, corn, soybeans and commercial cattle in Kody's hometown of Afton, Oklahoma.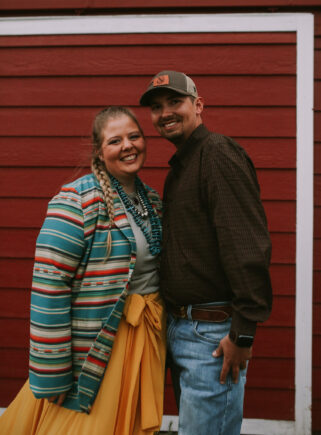 Shelby and Kody are excited to join forces with Pure Beef. Shelby looks forward to continuing to grow relationships with cattlemen across the nation and offer you the most elite genetics out there to put your herd a step above the others. She gives the Glory to God for the opportunity to be able to work with the Marlow's and Sandford's; she can't wait to see what Pure Beef can accomplish for you.