Mike Marlow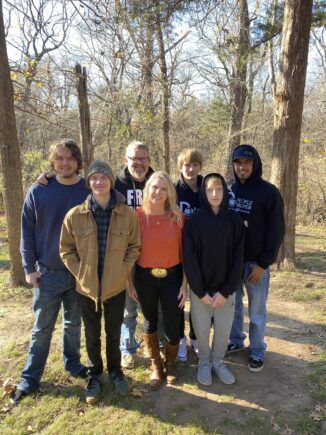 Mike Marlow started his lifelong passion for cattle when he became involved in showing through 4-H at age nine. He got his first Angus cow calf pair and went on to win grand champion with the heifer. His love of cattle just grew from there, leading him to receive an associate degree in ranch management from Northeastern Oklahoma A&M College. He worked for several ranches including Deer Valley Farm and Toebben Angus. In 2001 he came back to his hometown of Perkins, Oklahoma to manage Limestone LLC angus ranch for Chris McCutchen. He spent the next 12 years growing the registered cattle herd with impeccable genetics from power house bulls and proven donor cows. When Limestone dispersed in 2012 he began helping other cattle ranch owners wanting to grow and improve their herds.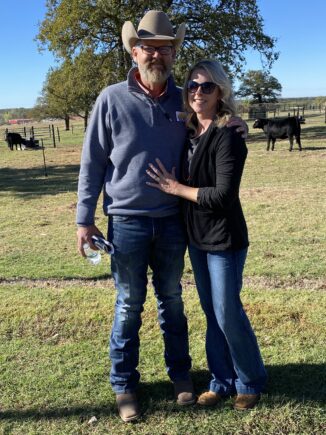 Mike and Heather married in 2012 and started Marlow Cattle Services LLC together. They enjoy spending time with their boys and all members of their large family. Mike has continued to pursue his passion of cattle work through AI, picture/video work, attending sales, consulting and countless other areas within the cattle world. Heather has been involved in the health industry for several years but has recently joined forces with her husband for their new venture. They wanted to promote bulls that they feel are efficient and lead to good land and livestock husbandry practices, leading to the birth of this company, Pure Beef Genetics LLC. They are ecstatic about this new journey and thank God every day for the opportunity to help others reach their goals and dreams.
Mike, Blake and Jack have been working with each other for a decade now. Their vision for more natural, efficiently bred cattle led to a strong friendship that has brought them to wanting to share their passion with others.